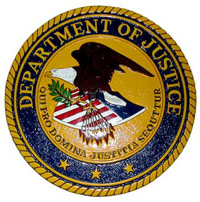 U.S. Courts, Department of Justice
Business Challenge
PACER is the online record access site for the Department of Justice, housing court records for the federal court system. Over the years, the database and site had grown exponentially in terms of technological complexity, number of users, and number and types of content accessed, resulting in expanded security, accessibility, and reliability requirements as well.
U.S. Courts wanted a comprehensive assessment of usability, content, features, access, and price to ensure the service kept pace with industry and user expectations.
Solution
PCG completed a full assessment for the court system, providing a comprehensive data and information foundation about PACER customers/users and their needs and preferences for product and service enhancements, and their satisfaction with PACER services. Two years later, PCG ran a satisfaction study to see what had changed.
Result
The PACER team used the findings from the initial assessment to improve the user experience, as well as to develop messages for new marketing communications campaigns promoting the service. The follow-up survey revealed that awareness and usage of PACER had increased, as had overall customer satisfaction.