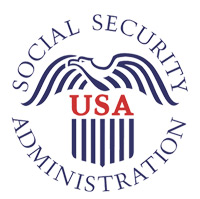 U.S. Social Security Administration
Business Challenge
The U.S. Social Security Administration (SSA) wanted to improve service levels and operational efficiency of the facilities and supply management operations, which maintained buildings, provided office supplies and assisted with real estate decisions for campus and field locations. The client was interested in ensuring the highest level of satisfaction among their internal clients—the thousands of SSA employees who depended on their services to be productive and to serve beneficiaries. SSA hired PCG to conduct a full organizational assessment and make recommendations on process and technology improvements.
Solution
Over the course of two engagements, PCG worked side-by-side with Social Security Administration employees to identify opportunities to improve core processes or better leverage technology. We then facilitated client teams on future state designs. The project encompassed more than seventeen processes and ultimately involved structural and process recommendations leading to more efficient operations, a customer service focus, system requirements for enabling technology, and standard operating procedures to guide buildings management.
Result
The shift in office supply approach led to millions of dollars of one-time savings, as well as ongoing annual basis. New workflows and technology capabilities enabled greater employee productivity and engagement, as well as increased customer satisfaction.