ABOUT PACIFIC CONSULTING GROUP
At Pacific Consulting Group, we believe customer insights should lead directly to business results. That means we:
We make it easy for clients to act on the voice of the customer (VOC) or the employee.
Bring a real-life perspective to customer experience excellence.
Combine deep qualitative insights with rapid quantitative research.
Align customer work to specific business goals, such as customer retention or customer advocacy, from the start.
Ensure our clients have the robust data and involvement to build support for their initiatives.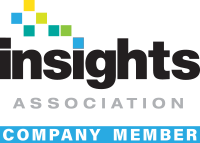 A History of Innovation
For nearly four decades, Pacific Consulting Group has driven innovative, first-ever approaches to customer insights and experience—taking the practice of CX to new levels.
PCG was formed in 1980 when Stanford University-trained researchers Tom Cooper and Pete Webb came together to provide Southwest Airlines founder Herb Kelleher a way to bypass travel agents and commit to a direct-to-consumer reservation system. Then, to help the U.S. Social Security Administration figure the best location for tens of thousands of offices to optimize service, Tom and Pete used P-median algorithm to model out usage, distance and preference.
In 1990, American Express, a pioneer in consumer services, faced a challenge. Executives needed to understand how to boost card revenue, yet they didn't know which customer experience factors were significantly impacting usage and their intent to renew. PCG's work revealed that suppression—the card not being accepted by retailers—was the most significant factor driving customer renewal. This finding led American Express to change policies and processes to remove obstacles. In the process, Pacific Consulting Group invented the Net Impression® model—a prioritization tool that has been used successfully by many clients ever since.
Creativity continued.
Pacific Consulting developed the Net Impression Positioning Leverage tool to help companies differentiate, the Customer Choice Model (CCM) to forecast channel and service adoption, and the Net Optimizer Predictor Tool to determine the best methods for shifting customer behavior. We also built a diagnostic tool kit to help companies assess the attributes of the Built to Last companies, identified in the book by Stanford University Graduate School of Business professors James Collins and Jerry Porras.
Over the years, we've expanded our team of high caliber marketing research and customer experience professionals to handle our expanding customer base. Our location in Silicon Valley puts us at the forefront of innovation while allowing us to maintain our Stanford University roots. We continue to push the envelope to deliver outstanding results for our clients through a combination of meticulous market research and innovative customer experience approaches. We've worked with a wide variety of industries—educational institutions, energy providers, technology companies, financial institutions, medical devices manufacturers, government organizations, and more.
Our work with American Airlines led to the introduction of curbside check-in. We helped e-Loan maximize customer acquisition in the nascent online lending market. We've won ongoing multiple-year contracts with the Internal Revenue Service (IRS) for customer satisfaction research, and in 2006 we were named the IRS Small Business Partner of the Year. In 2017, our client California Water was named the best water supplier in the western region in JD Power's first  Award for Highest Customer Satisfaction in the water supplier category.
We provide the insights that companies need to drive customer success in a manner that makes it easy to see the bottom line information, determine best directions , and, most importantly, take action to get results. There is no other firm that mixes marketing research know-how with customer experience expertise and business strategy.
Insights and innovation that build your reputation for excellence with your customers. That's what Pacific Consulting Group is all about.