Net Impression® Leverage Analysis Model
Research and analysis approach that measures which customer improvement opportunities would have the highest impact on customer satisfaction or loyalty.
Rank orders and scores customers' service needs in a simple bar chart with high leverage scores representing areas of low satisfaction but high importance
Based on a unique, proprietary analytical method that distinguishes factors better than standard regression techniques, so priorities are clear
Enables you to more confidently make a case for improvement, knowing you are focused on the innovations that will make the biggest difference
Applications: Determining customer satisfaction drivers; identifying focus areas for improvement or innovation; acting on what's most important to customers; developing a roadmap for customer experience transformation; making best use of limited resources.

Net OptimizerTM Predictive Model
Quantitative trade-off or conjoint study with "what if" simulator which identifies the mix of product, communications or pricing elements which most influences customer behavior.
Captures the tradeoffs customers make when reacting to a set of product features, message elements or price points, in a myriad of combinations
Calculates the individual and collective value of choices for your customer base, as well as individual customer segments, enabling you to optimize to preferences
Net Optimizer Simulator is an easy-to-use Excel-based model that allows you to run "what if" scenarios and forecast customer behavior under different options
Net Optimizer-Communications tests message content, media, and source, plus the interaction among these components to identify persuasive marketing and behavioral influence campaigns
Applications: Optimizing pricing; designing products; formulating message strategy; informing competitive positioning; increasing customer adoption; nudging behavior; maximizing channel-service system; testing innovative services; predicting market share under different competitive scenarios; influencing choice and decision-making.

Customer Journey Mapping
An enhanced methodology for understanding customer context, goals and experience resulting in deeper insights and shorter insights-to-innovation timeframes.
Can incorporate employee-based mapping to leverage in-house expertise and develop buy-in
Uses efficient customer feedback methods—in-person, phone or online–to elicit the voice-of-the-customer needs, wants, pain points and moments that matter
Provides you with not only the journey steps, but also the emotional underpinning behind actions and decisions, where customer value is created or destroyed, and best junctures to influence customers towards certain choices and paths
Circles back with employees for Customer Journey Map validation and ideation, ensuring that insights are more quickly converted to ideas and solutions
Quantitative research sizes the gaps and determines priorities to prevent "low hanging fruit" syndrome
Applications: Descriptive (what happened); diagnostic (why did it happen); predictive (what will happen) or prescriptive (how do we make it happen) journey mapping; customer experience design; employee engagement; input to CX visioning.

Online Focus Groups and Crowd Sourcing
Cost-effective discussion boards or rapid open-ended surveying led by a certified marketing research consultant, leading to fast turnaround customer input.
Combines digital platforms, created by Silicon Valley innovators such as iTracks or GroupSolver, with traditional interview methods to assess products or services and/or to generate new ideas that increase customer value
Typically involves 2-4 days of fielding, supporting your iterative design approach
Creatively straddles the depth of qualitative research with the robustness of large-sample quantitative research
Applications: Exploratory market learning; customer preference focus groups; in-depth interviews; stakeholder mapping; customer experience design; new product concept testing; customer journey mapping; persona/segment hypotheses formulation.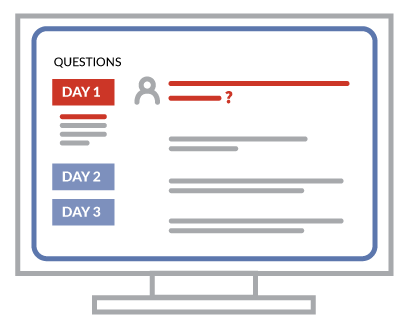 Net Expressions Real-Time Mobile Research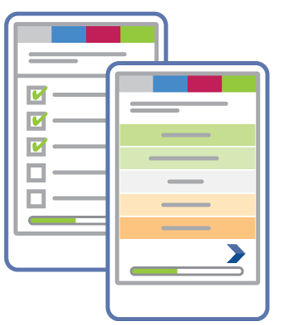 Method and tool to solicit multi-faceted customer feedback collected via mobile phone and to provide real-time client access to data and survey engagement.
Uses mobile phone functionality such as text or mobile app to engage recruited customers to express themselves as they experience touch points, complete transactions and make buying and usage decisions.
Captures video, audio, and survey responses for different phases of a customer journey, increasing your organization's real understanding of the customer perspective.
Incorporates close-ended mini-surveys so feedback can be quantified into actionable information.
Applications: Customer Journey Mapping; retail experience assessment; diagnosis and comparison to competitive offerings; ethnographic/observational learning about social behavior; day-in-the-life of a student/patient/taxpayer, etc.
Thematic Text Analytics
Analysis to make sense of a large volume of customer comments through coding, thematic analysis and data visualization, ensuring that that the written or spoken word is used to synergistically enhance quantitative data.
Categorization of comments will be matched to the research at hand, whether highlighting what the customer really feels during their experiences with you, or whether identifying reasons why behind decisions.
Enables you and your employees to truly hear the voice of the customer in aggregate, avoiding anecdotal interpretations of comments
Beautifully and simply displayed to depict what is most prominent and prevalent, so you are better able to act on the insights
Applications: Survey analysis; social media sentiment analysis; voice-to-text comment coding; phone center service request typology; employee-customer interaction training; customer pain point mapping; emerging trend analysis.