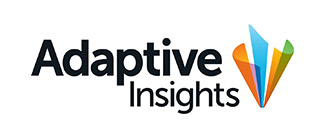 Adaptive Insights
Business Challenge
Adaptive Insights provides powerful, intuitive software solutions that empower both finance and the business to lead with insights. The company wanted to identify what would most motivate its target prospects—finance professionals, particularly CFOs—to take steps to learn and consider the company's software platform.
Solution
PCG scripted multiple messages and incentives that had the potential to influence target buyers, and we identified possible media and call-to-action steps for future sales campaigns. Then PCG conducted an innovative study using Net Optimizer™ to determine the optimal combination of message-media-action, capturing which alternatives were most compelling to the total target audience and to different subsegments within the group.
Result
Adaptive Insights learned which combination of message, media vehicle and call to action was most persuasive in motivating actions among target buyers. The study confirmed that the value proposition statements being considered by the company were indeed highly influential. Additionally, they learned that a free trial was the best way to engage further buying behavior. Adaptive Insights incorporated these findings into ongoing marketing and sales efforts, which have been very successful. Within the year, PCG was pleased to share in the celebration of Adaptive Insights earning the ranking of #5 fastest growing software company in Silicon Valley in 2012.