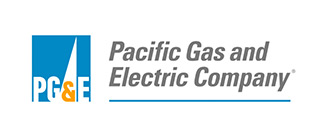 Pacific Gas & Electric (PG&E)
Business Challenge
PG&E, which serves northern California, is one of the largest public utilities in the country, with annual revenues of more than $17 billion, 23,000 employees and 16 million consumers. The growth in renewable energy usage amongst the utility's ratepayers has changed consumption behaviors. As a result, PG&E needed to shift rates in its Time of Use (TOU) billing system and wanted to understand how best to communicate this to its small business customers.
Solution
PCG used its Net Optimizer™ tool to evaluate proposed messaging on the Time of Use billing change. We assisted with the refinement of messages and conducted an online survey using conjoint methodology. Respondents evaluated various rationale, customer benefit, and calls to action statements to determine which combination was most compelling in terms of acceptance and taking action. PCG provided insights into how different segments within the small business population would react.
Result
PG&E's marketing department is using the results of PCG's study to develop a message campaign around the TOU shift, which is expected to launch in early 2018.