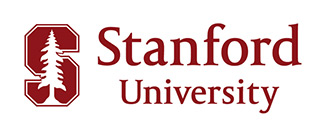 Stanford University
Business Challenge
Stanford University is at the center of many of the technological innovations across the country. Faculty and management within the university's school of Management Science and Engineering (MS&E) wanted to assess the economic impact on the United States of all the innovation resources offered by the university, including curriculum, entrepreneur resources, funding and a general climate of innovation. The university asked PCG to assist in gathering data to identity different types of impact, such as number of start up companies and their associated economic contribution.
Solution
PCG worked together with MS&E faculty members to create and conduct a broad-scale alumni survey. The goal was to characterize entrepreneurial activities and successes in order to better understand what components created the "magic" entrepreneurial creativity and drive associated with Stanford.
Result
With PCG's tight relationship with Stanford as alumni and collaborators, we were pleased to be able to contribute to the sizing of Stanford's considerable contributions to Silicon Valley, to the U.S. economy, and to successful alumni. The results of the Alumni Innovation Survey validated and confirmed which components of the culture most correlated to building creative spirit and attracting entrepreneurial stars to the Stanford community. The university is using the findings from the survey to guide its continued investment in programs and resources that best promote ongoing entrepreneurship.