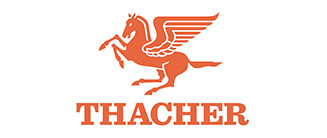 The Thacher School
Business Challenge
The Thacher School is a highly regarded selective boarding school, located in Ojai, CA. The school wanted to develop a strategic plan that incorporated student and parent perspectives, derived from valid and reliable representative data, rather than on anecdotal comments alone.
Solution
PCG has worked with Thacher for over 20 years to create and administer surveys to students, parents, and alumni that cover all aspects of the school experience. PCG conducts surveys on behalf of Thacher every two years to measure satisfaction among the school's key constituents. PCG's Net Impression® leverage analysis allows Thacher to prioritize improvement opportunities that will get the most return.
Result
Thacher uses the survey results—particularly the improvement priorities determined by Net Impression—to help determine which strategies and policies to implement. For example, when a survey showed that students felt disconnected from the Head of School, Thacher initiated monthly meetings between the Head and student groups. The school also improved their faculty-student advising program, based on student and parent feedback in the survey, and they changed the class schedule after survey results showed that students needed more sleep. Thatcher also saw a dip in risky behaviors, such as smoking and drinking alcohol, after they began tracking these behaviors and implementing programs to reduce them.
Thacher's ongoing work with PCG has contributed to the school's status as one of the most selective boarding schools in the nation, with one of the highest yields on applications and the lowest attrition.