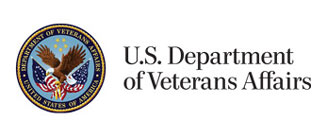 U.S. Veterans Health Administration (VHA)
Business Challenge
As the largest single healthcare provider in the United States, the U.S. Veterans Health Administration (VHA) invests millions of dollars to improve health outcomes and lower costs incurred while caring for over 9 million patients.. The VA had several healthcare innovations, but wanted to confirm that Veterans would adopt and use them. In this pilot project, PCG's role was to understand Veterans' preferences and determine the best mix of service features for its Electronic Health Record (My HealtheVet) as well as a new Health Coaching Service.
Solution
PCG teamed with Booz Allen Hamilton to develop two separate Net Optimizer studies based on a survey administered to 400 Veterans enrolled in the VHA system, and to 400 Veterans not yet enrolled. The survey included a diverse population of different tenure and armed conflict experience. PCG conducted this research via an online panel, and developed Net Optimizer Market Simulator to forecast Veteran adoption under different service configurations and segments.
Result
The simulators correctly predicted current market share of the EHR My HealtheVet, and forecast uptake of health coaching among Veterans. The results helped the VHA identify potential savings of millions of dollars by excluding features the Veterans did not value and including those most linked to adoption and usage behavior. By designing the most attractive health coaching service, the VHA was able to accelerate adoption of this important health improvement service.